Shalhoob's Santa Barbara Style Catering
You've found us, now you can rest assured that the outcome will be delicious food paired with top notch service, every time.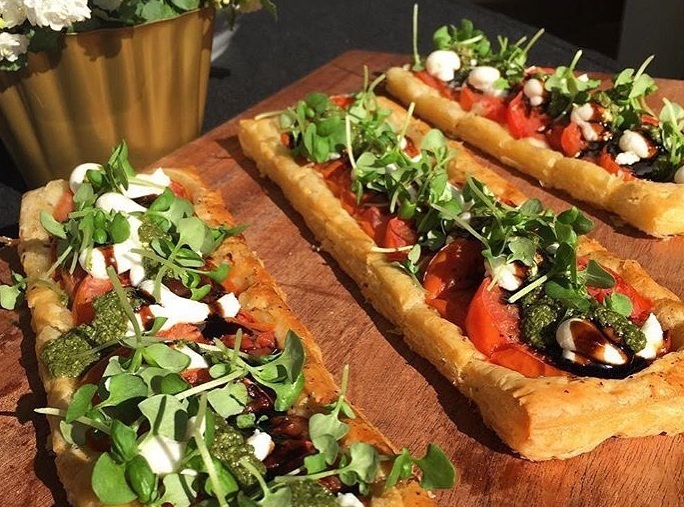 Whether you're looking for elegant five course catering, festive food stations or a classic BBQ; you can count on us to deliver the tasty details.
We offer a wide variety of services, from minimal to full-service that can take care of your needs. Have your food delivered and set up by our skilled staff, on time and to your specification, or let our professional staff spoil you with a full service experience at your location or ours!
• Buffet & Family Style
• Small Bites & Action Stations
• Themed Menus
• Plated Dinners
• Dessert Displays
Shalhoob's Santa Barbara Style Catering is committed to excellence in providing fabulous food and quality world class service, with years of expertise and originality. We are your full service wedding caterer!
From wait staff bearing trays of mouthwatering hors d'oeuvres to innovative food stations or an opulent sit down dinner, our team of culinary artists will work with you to create a perfect meal.
• Engagement Party
• Rehearsal Dinner
• Wedding Reception
• Post-Wedding Brunch
Let Santa Barbara Style Catering be your corporate caterer. We focus on delicious simplicity, elegance, and creating a total environment that reflects the spirit of your event, big or small. Share your vision with us and let us bring it to life!
From an intimate luncheon to the multifaceted convention, we are equipped to present exceptional tailored event services that will leave a remarkable and lasting impression.
• Company Party or Bar-B-Q
• Board Meetings & Executive Luncheons
• Product Launch & Grand Openings
• Team Building & Seminars
The Space
In addition to full-service catering, we have exclusive access to more than 5,000 square-feet of outdoor patio space in Santa Barbara's Art and Urban Wine district, also known as the hip Funk Zone.
Our beautifully landscaped Funk Zone Patio is located two blocks from the beach and is the perfect atmosphere for your next special event! Intimate enough to host a private birthday dinner, baby shower or engagement party, yet spacious enough to accommodate 300+ guests for a wedding reception, celebration or social gathering.
The patio is your blank canvas and you can paint it however you desire. The possibilities are endless!
Mobile Kitchen
We bring you Santa Barbara Style Catering on wheels while still specializing in fresh, seasonal and local ingredients.
Our mobile kitchen allows us to pull up anywhere with everything we need. The truck itself can be out of site from guests for a more traditional setting, or its amazing design can also be part of the event.
Working from a fully equipped, full-service, mobile kitchen on-site, allows our food to be handcrafted and served on-the-spot ensuring it to be fresh and beautiful from the first plate to the last.